1. Choose the flower that you like. The truth is, each flower is beautiful, so it can feel like an impossible thing to decide which flower to use in your wedding bouquet! Don't get stuck using flowers that are trendy right now or stuck with idea that you can only choose a few – let your bouquet represent the flowers that you like with all your heart, as much as possible!
2. Consider the shape. When making your wedding bouquet, it is important to consider the shape of the flower and the bouquet itself. If you are using asymmetrical organic bouquets – consider using spray roses, ranunculus, and a mixture of green vegetables. If a formal round bouquet suits your style more, keep one type of flower like a rose or peony.
3. Consider the movement of the bouquet. Everyone knows good Pinterest bouquets have extra movement elements. Choose tiny long stem flowers to float or dance throughout the series, you will not believe how much that flower will change the appearance of your bouquet with extraordinary beauty!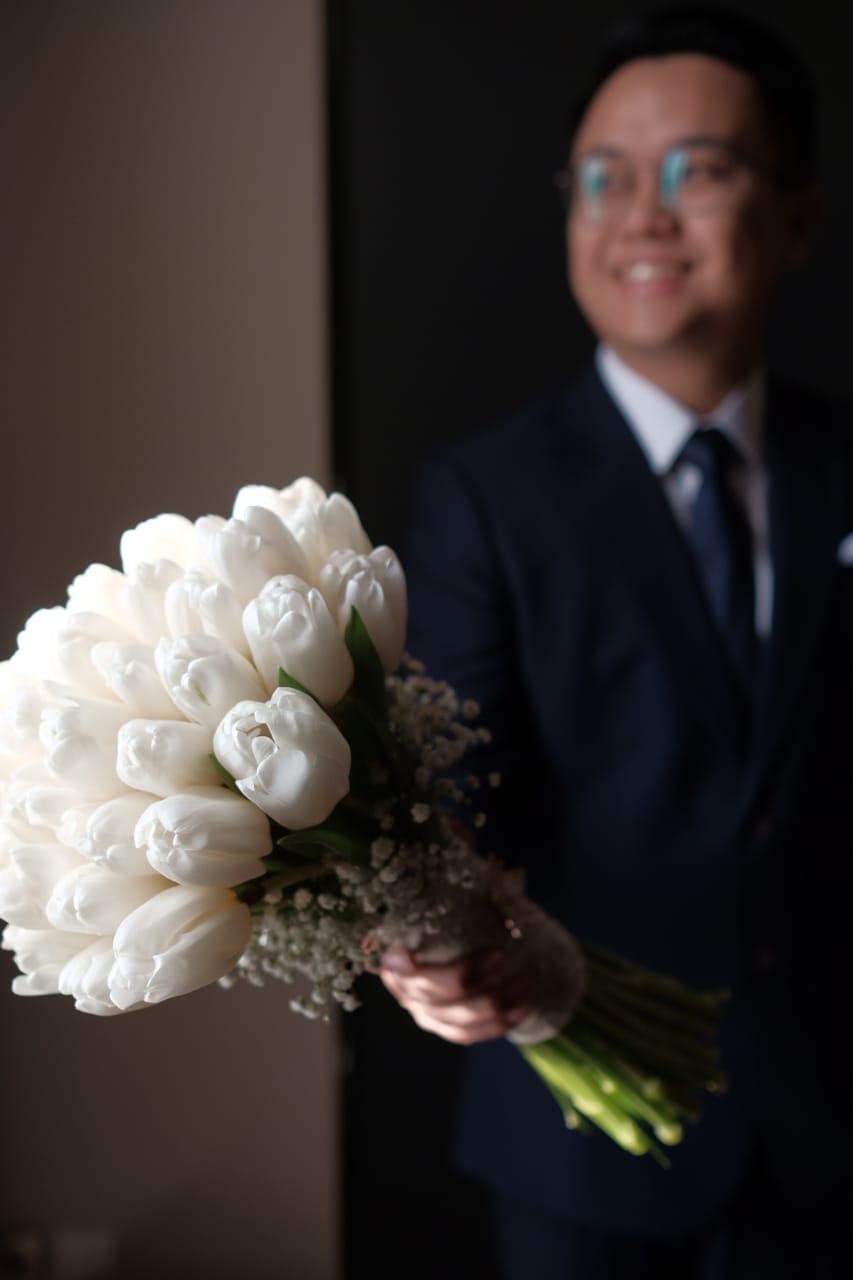 4. Make it meaningful. Are there certain flowers your fiance has given you on your first date? What about the original flowers from where you got engaged? Choose flowers from the place or time in your life that are special for both of you. You can even consider the flowers from your yard, like the pampas grass used by the Colonial Flower House and Holly Diana Flowers in this editorial photo shoot!
5. Select the base color. Even though you can really play with various types of flowers, it is best to choose one tone like pink to use as your base for an elegant and artistic look.
6. Remember – imperfection is beautiful! Let yourself be free to rebel and free to use flowers or new techniques naturally. Remember it doesn't have to be perfect to be beautiful! Relax. And, make your dream wedding bouquet!
Most importantly, flower recipes require three things:
1. Meaning
2. Texture & Variation
3. Story
Jl. Otto Iskandardinata 323
Bandung, West Java
Indonesia
(Appointment only)
Business Hours
Monday to Friday = 10:00 - 18:00
Saturday to Sunday = 10:00 - 16:00
Dante Planner © 2023. All Rights Reserved